Great Service and Exceptional Vehicles Await You Right Here at Hurst Autoplex
They say, "everything's bigger in Texas," and here at Hurst Autoplex, we like to embrace this slogan by thinking bigger and always striving to be better than the average car dealership around Texas. With bigger cars, more options for styling and detailing, and a lot more amenities than you'll find at the average used car lot, there's a lot to love about Hurst Autoplex! Our inventory features a diverse selection of high-performance sports cars, exotic models, lifted and customized trucks, SUVs and all-new Mitsubishi models. We're proudly serving the Fort Worth, Arlington, Grapevine and Dallas areas and we're ready for you to see all that we can offer the people of this great state!
A Diverse Selection of New and Pre-Owned Models!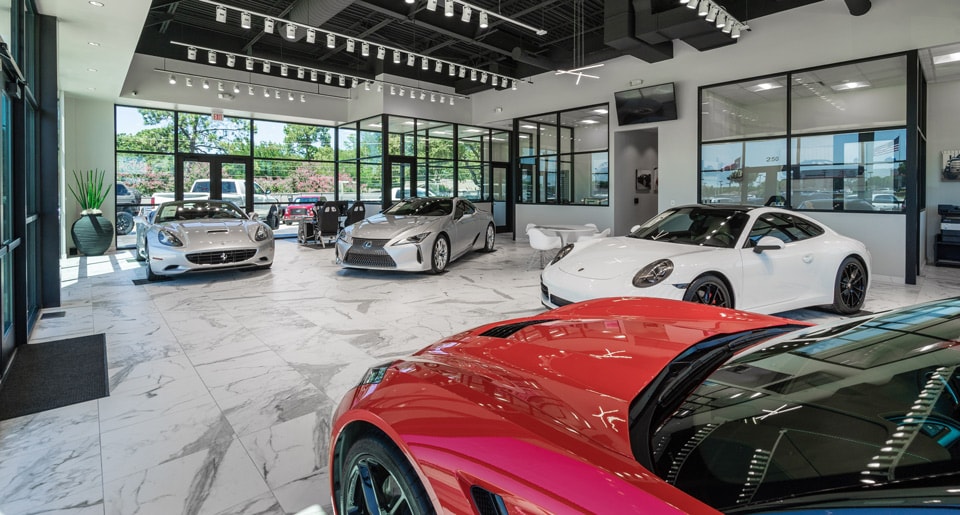 Whether it's a sedan, truck, SUV or crossover, we just might have a new or used model to your needs. Our inventory of all-new Mitsubishi models features dozens of sedan, hatchback and crossover models that are known for their affordability and efficiency. If you're looking for the most stylish and high-performance ride to show off to your friends this summer, our featured vehicles just might have that special something you've been looking for like a high-performance sports car or a luxury SUV. Our pre-owned inventory includes a wide selection of reliable pre-owned models from a variety of different brands, such as Audi, Chevrolet, BMW, Toyota, Volkswagen or Mercedes-Benz. Many of these pre-owned models are less than three years old and have less than 50,000 miles on their respective odometers.
Customized & Lifted Pickup Trucks in Hurst, TX
However, one of the things we're most known for is our inventory of lifted pickup trucks, customized in-house, from brands such as Chevrolet, Ford, Ram or GMC. These trucks are of excellent quality, in high trim levels, lifted and reinforced with all sorts of dynamic and powerful styling accents such as custom interior and exterior design, all-terrain tires, high-performance off-roading wheels, and so much more!
Great Cars, Great Services!
Many dealerships claim to give you "all your automotive services under one roof," but Hurst Autoplex ups the ante by providing a few more options for your convenience such as free delivery of any vehicle ordered in the Fort Worth, Arlington, Grapevine and Dallas areas as well as shipping to our out-of-state customers as well. Get exactly the right vehicle you need delivered right to your door, no matter where you live! When your new or used vehicle is in need of repairs and maintenance, don't hesitate to bring it in to our Professional Service Center where our team of expertly-trained mechanics will get your car, truck, SUV or crossover looking and feeling its very best using only authentic parts straight from the manufacturer!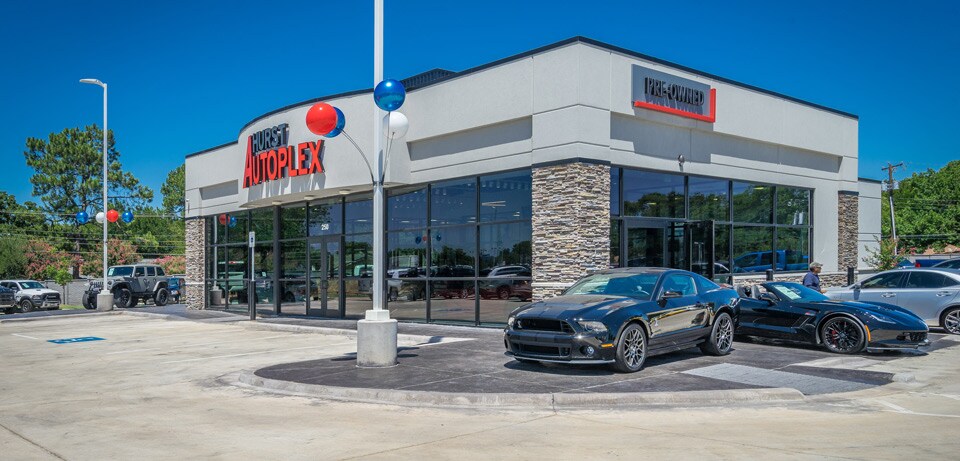 All the Services You Need Under One Roof!
Find the car you're looking for, finance it and keep it well maintained, it's all here for you at Hurst Autoplex, with the help of our friendly and knowledgeable staff! Be sure to talk to the experts at our finance center when it comes to getting a fair auto loan agreement that works for you! We are Hurst Autoplex and we're here to serve the automotive needs of Texas and beyond! If you have any questions or would like to schedule a test drive, don't hesitate to reach out to our sales team at (855) 646-4646. Come see us today!