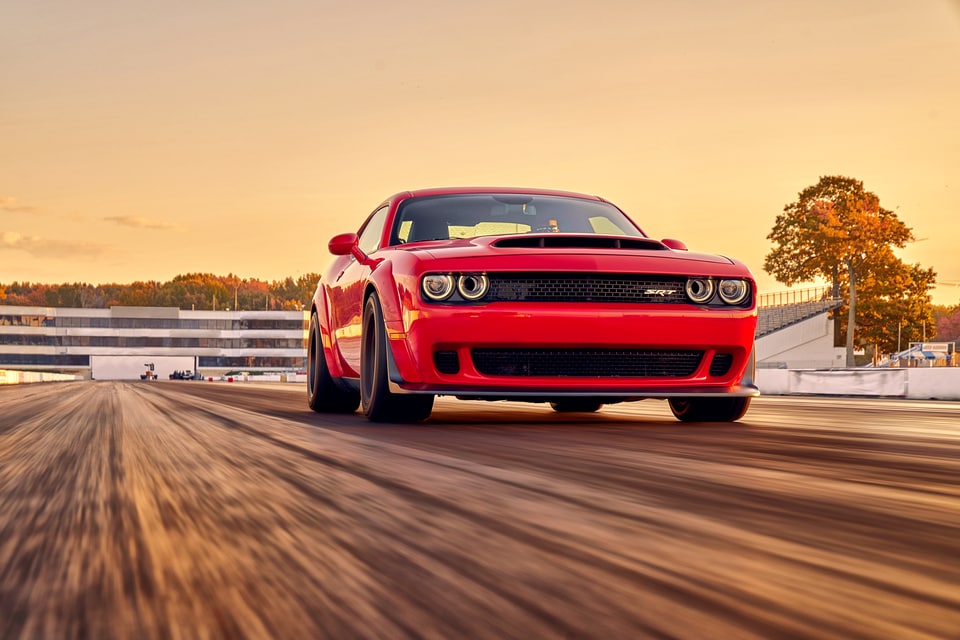 For sports car enthusiasts and Dodge SRT lovers, the Challenger has a whole new appeal for the 2018 year, and the Dodge Demon is one machine that turns heads and rattles ear-drums around every corner or at every starting line. The Hurst Autoplex dealership in Hurst holds just a few of the Dodge Demons ever made and they are awaiting your test drive and approval. If you're ready to enhance your driving performance, the SRT demon is one car model you'll never forget. Here are some standout specs on this one-of-a-kind Dodge Challenger model!
Experience exhilarating performance with the 6.2-Liter Hemi SRT Demon V8 engine which pumps out a phenomenal 840-horsepower which is the highest of any production car on the current auto market! The Dodge Demon also gives Texas muscle car seekers record-breaking capabilities such as the highest G-Force by a production car, first wheelie performed by a production car, and fastest 0-60 time plus 1/4 mile time of any production car. Show off at the track or on the highway, because when you drive the new Dodge Demon, you're going to stick out from the ordinary!
Other excellent performance features for the Dodge Demon are the drag radial tires which optimize your grip of the road to compensate for the massive bursts of power, four-point seat belt harnesses for you and your passenger, and a sporty interior with premium leather trim and all the innovative technology you could ask for within a new Dodge model!
Explore the Dodge Demon near Dallas
If you're serious about a new muscle car upgrade and you want exponential power and performance that tops the rest, schedule your test drive by calling our sales team at (855)646.4646, and we'll get you into our showroom for a test drive that is convenient for your schedule. We'll get you in the driver's seat of this fire-breathing Dodge Challenger so you can experience the test drive of a lifetime!